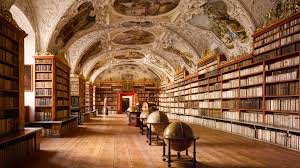 Copac Research
Search over 100 UK and Irish academic, national & specialist library catalogues
For the website Click Here
Copac exposes rare and unique research material by bringing together the catalogues of over 100 major UK and Irish libraries (and growing). In a single search you can discover the holdings of the UK's national libraries (including the British Library), many University libraries, and specialist research libraries. 
Researchers and educators use Copac to save time in their research, to quickly and easily discover and locate resources, to check document details, review materials in their field, and assess the rarity of materials etc. Information professionals trust Copac to give them access to a unique pool of high-quality bibliographic information.
Searching Copac means you are searching a wide and varied range of library catalogues, from the collections of the Oxford and Cambridge universities to the libraries at the National Trust and the Royal Botanic Gardens Kew.
Copac's contributors run the gamut from conservatoires to the catalogues of the major Russian and East European Collections in the country. They are adding more libraries all the time with a focus on specialist research collections, for example the Middle Temple Library and Institution of Mechanical Engineers Library, increasing the visibility of a growing range of specialist and rare materials.
The Copac team consult with librarians and users in order to develop the service, and regularly engage with our key stakeholders such as RLUK, Jisc Innovations, CILIP, and other strategic bodies. Many of Copac's new features are as a result of user feedback. For example, as a result of talking with information professionals, we know that Copac is used in the daily routines of many libraries, facilitating work in a variety of different functions, including cataloguing and inter-library loan.
Are you ready to get started?
Subscribe To Our Newsletter