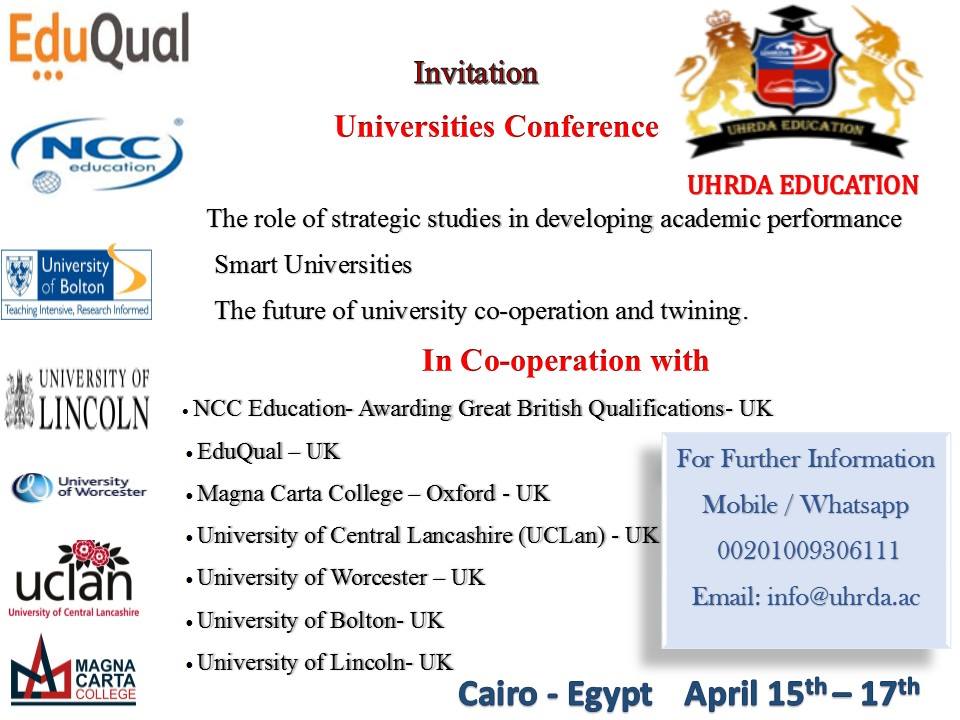 Universities Forum 15th to 17th April 2019
Cairo - Egypt
Universities Forum
The role of strategic studies in developing academic performance.

Smart Universities.

The future of university co-operation and twining.
In Co-operation with
NCC Education- Awarding Great British Qualifications- UK
EduQual - UK
Magna Carta College – Oxford - UK
University of Central Lancashire (UCLan) - UK
University of Worcester – UK
University of Bolton- UK
University of Lincoln- UK
 April 15th – 17th 2019
Cairo - Egypt
For Further Information
Mobile / Whatsapp: 00201009306111
Fax: 0020235866953
Tel: 0020235866963
Email: info@uhrda.ac
Are you ready to get started?
Subscribe To Our Newsletter